Molecular Imaging Center
The Molecular Imaging Center (CIM) at the University of Torino, directed by Silvio Aime, is a cross-disciplinary chemistry and life science lab. Our work at the CIM is to develop imaging probes that support preclinical research with focus in several life science areas. It was founded by a joined initiative of chemists, biologists and physicians approved by the Italian Ministry of University and Research in 2001.
Currently, the CIM is an international imaging science center equipped with state-of-the-art imaging instrumentations covering all the available imaging modalities as well as multimodality imaging.
Since 2016, it coordinates the activities of the Euro-BioImaging multi-sited 'Multi-Modal Molecular Imaging Italian Node' (MMMI), which offers access to Molecular Imaging technologies and related services to national and trans-national reasearchers. Users can access our services at a discounted rate by applying at the Euro-BioImaging Web Access Portal . More info on the MMMI Node website.
Research Areas
News and Events
COST Actions
COST Actions CA15209 - Eurelax
"European Network on NMR Relaxometry"
COST Actions CA16103 - Parenchima
"Magnetic Resonance Imaging Biomarkers for Chronic Kidney Disease"
Ongoing Projects
CIM partecipates to the H2020 project

GLINT

aimed to investigate GlucoCESt imaging as a potentially disruptive new diagnostic tool.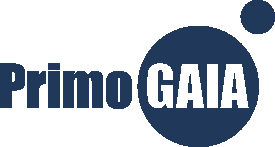 CIM partecipates to the H2020 project

Primo GAIA

Prepolarized MRI at Earth Field to seek new contrasts linked to molecular events for very early detection of pathologies
EMIM meeting
15th European Molecular Imaging Meeting
24-27 March 2020
Thessaloniki, Greece
ISMRM meeting
ISMRM 28th Annual Meeting 2020
18-23 April 2020
Sydney, Australia
WMIC meeting
World Molecular Imaging Congress 2023
5-9 October 2020
Prague, Czech Republic
Recent papers